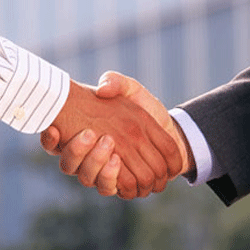 Bin Jarallah Group for Trading and General Contracting was founded in the year 1973 by Sheikh Mohammed Nasser Al Jarallah and established its head office situated primarily in Khamis Mushait City.
From It's humble beginning, the company started with the construction of various small private and government facilities such as residential and commercial buildings and roads construction and other infrastructures for development of the Kingdom of Saudi Arabia. To extend its services Kingdom- wide, Bin Jarallah Group has decided to move its head office in the Riyadh City, while maintaining key branches in various cities and provinces of the Kingdom.
With a pool of highly qualified and professional managers, engineers and staffs, and applying the latest technologies in business management and engineering techniques, Bin Jarallah was able to provide its client with a wide choice of services in the following fields.
* Design and construction of Buildings.
* Roads and Bridges Construction/Roads Maintenance.
* Dams Construction.
* Water Treatment Plant and Water Distribution Networks.
* Sewage Treatment Plant and Sewage Networks.
* Mechanical Works.
* Industrial Construction.
* Operations and Maintenance.
* Electronics and Telecommunications.
* Hotels sector.
* Buildings Construction.
* Industrial Sector.
* Farms Sector
* Finance investment Sector.
The Group eventually expanded into more diversified Group of companies each one have proven to be successful in their respective areas of services by not only being able to cope up with the increasing demands, but also by faithfully maintaining the highest standards of services to its client.